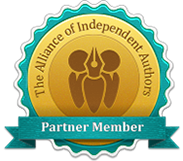 Professional publishing for the self-funding author
Welcome to SilverWood Books...
where you can work with our friendly, supportive team to produce a retail quality book that's designed, formatted and finished to the highest industry standards.
We can support you with a range of affordable professional publishing services, from copy-editing,
proofreading and book cover design, through to
author promotion, trade distribution, and hand-formatted ebook editions.
SilverWood. Dedicated to helping you flourish.
What do you want to do today?
Our Learning Zone contains a collection of helpful articles and free information designed to help you make informed decisions...
Explore our pre-press services, from an informative Reader's Report through to professional copy-editing and proofreading...
Work with our knowledgeable and supportive team to produce a highly polished book that meets the expectations of today's sophisticated book buyer...
Identify your target readers, plan a marketing strategy, and promote your book with our cost-effective book promotion tools...
Latest News
Giving a talk is a great way to raise your profile and - hopefully! - sell books. Once you've secured that all-important booking, though, how do you find an audience?
"No words could explain the boost of confidence this gives to a relatively new writer." SilverWood historical novelists share their reactions to HNS Indie Award successes.
Improve your discoverability and see who's looking at your book online with Nielsen Book2Look.
Coming Soon...
An Odd Sock Story by Rose Hart and Elvira Grassia
What really happens to those socks that 'get lost in the wash'? Illustrated by Jan Hart.
Duplicity by Harvey Black
The first book in Harvey Black's new 'Cold War – Redux' series.
Beulah Bewley: My Life as a Woman and Doctor by Beulah Bewley
An inspiring account of the life and work of Dame Beulah Bewley.
Heng Mountain by Mike Robinson
A young man sets out to save his family and friends but soon finds the fate of all of China in his hands.
Heng Mountain [Hardback Edition] by Mike Robinson
A young man sets out to save his family and friends but soon finds the fate of all of China in his hands.
Journey to Colonus by Franklin Debrot
A Novel of Race, Espionage and Redemption.
MADLAND by Mike Stephenson
This book gives an insight into what it's like to work in TV advertising.
Controlling Charlotte by Charlotte Hains
The eagerly anticipated follow-up to 'Introducing Charlotte'.
INSURRECTIO by Alison Morton
Book 5 of the Roma Nova series, the alternate history thrillers by Alison Morton.
Dancing With Shadows by Adrian Churchward
Book 2 of the Puppet Meisters Trilogy.
Dancing With Shadows [Hardback Edition] by Adrian Churchward
Book 2 of the Puppet Meisters Trilogy.
The Song-Sayer's Lament by David Ebsworth
Sixth-Century Britain. Ambros Skyhound and his blind Song-Sayer must battle enemies who would destroy their combined faith.
The Kilted Puffling by Richard Huband
Find out all about this extra special puffing and his friends in an illustrated adventure set on the magical Isle of Ornith.
Miss Woo Country by David Peak
Care facility resident Peter looks back on his life and the people who've shaped it in this tale of magical realism.
The Secret Life of Freaks by Ben Sansum
The second novel from the author of 'Spannered'.
Jess Makes a New Friend by Jo Allmond and Jess Hiles
More adventures from Jess the Goth Fairy.
There's No Such Thing as Monsters by Kylie Holmes
Tom believes that monsters live in his bedroom. His mum tells him there's no such thing. Is she right?
Not Just A Crown of Thorns by Robert O Russell
Poems from the heart by the author of 'The Right Way'.

Our Latest Book
by Jill Treseder
Set in 1960s Bristol, this coming of age novel follows Francesca Fairweather in her search to find herself.