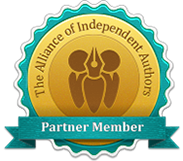 Professional publishing for the self-funding author
Welcome to SilverWood Books...
where you can work with our friendly, supportive team to produce a high quality book that can be confidently marketed in bookshops and online.
We can support you with a range of affordable professional services - from copy-editing, proofreading and book cover design, through to author promotion, worldwide distribution, and book marketing.
SilverWood - dedicated to your success.
What do you want to do today?
Our Learning Zone contains a collection of helpful articles and free information designed to help you make informed decisions...
Explore our pre-press services, from an informative Reader's Report through to professional copy-editing and proofreading...
Work with our knowledgeable and supportive team to produce a highly polished book that meets the expectations of today's sophisticated book buyer...
Identify your target readers, plan a marketing strategy, and promote your book with our cost-effective book promotion tools...
Coming Soon...
Saviour of the Free World by Mike Low
The story of the Rolls-Royce Merlin aero-engine, which powered all the leading aircraft used by the Allies during World War II.
A Kiss From France by Susan Hughes
Two munitionettes' fates are intertwined in WW1.
Paralysis by Harvey Black
The second book in best-selling novelist Harvey Black's new apocalyptic series – Force Majeure.
The Silver-Handled Knife by Frances Thomas
Book 3 in the Girls of Troy Trilogy.
His Own Executioner by Derek Collett
First-ever biography of the British novelist and scriptwriter Nigel Balchin (1908-1970).
Siberian Summer by Peter St John
Contemporary tale of global warming, from the author of the 'Gang' series.
A Shy and Simple Warrior by R H Parr
A biography of intrepid sailor George Lancaster.
The Faery Tale of Amy Thyst by Melanie J Firth
The discovery of a special gold locket unlocks further secrets of the Steeple faeries.
The Forgotten Fifteen by James Bentley
Bury Football Club's achievement in winning promotion from Division Four in the 1984/85 season.
Cuckoo Clock – New York by Elisabeth Marrion
Love and loss set in WWII – book three of the Unbroken Bonds series.
Nurses Never Run by Eileen Gershon
This personal autobiography brings the caring vocation of nursing in the '60s back to life.
The Inside Story by Linda Booth
A guide to why your colon holds the key to your total wellbeing, and what you should do about it!
Saving One More by Janetta Harvey
This book explores the dark world of commercial dog breeding around the world.
Heal Your Birth, Heal Your Life by Sharon King
Tools for rebirthing.
The Frozen Dream by Edward James
Three ships voyage to the Arctic resulting in three very different fates – historical fiction based on the Willoughby-Chancellor expedition of 1553.
Worrall and Robin by Linda Alvis
A beautifully illustrated children's story about the dangers of a worm's world.
Juliet's Story by Fenella Forster
The second instalment in 'The Voyagers' trilogy – a family saga stretching from 1913–2012.
In the Shadow of the Storm by Anna Belfrage
Book 1 of The King's Greatest Enemy series.
The New Me by Hugh Smith
An emotive insight into the true story of Hugh's journey back to life after a birthday celebration that went badly wrong.
Walk to the Water, A by Daniel Graham
Autobiography narrating the adventures and determination of twins Daniel and Jake as they walk 3,000km through western Europe.
Echo by Marguerite Valentine
Sastrugi by Jonathon Bradshaw
A personal account of the first Irish team to the South Pole.
Oceans by Isabel Burt
The newest release from Isabel Burt

Our Latest Book
by Olivia Parker
Adventures in anxiety.