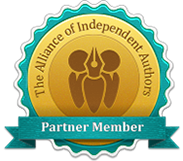 Professional publishing for the self-funding author
Welcome to SilverWood Books...
where you can work with our friendly, supportive team to produce a high quality book that can be confidently marketed in bookshops and online.
We can support you with a range of affordable professional services - from copy-editing, proofreading and book cover design, through to author promotion, worldwide distribution, and book marketing.
SilverWood - dedicated to your success.
What do you want to do today?
Our Learning Zone contains a collection of helpful articles and free information designed to help you make informed decisions...
Explore our pre-press services, from an informative Reader's Report through to professional copy-editing and proofreading...
Work with our knowledgeable and supportive team to produce a highly polished book that meets the expectations of today's sophisticated book buyer...
Identify your target readers, plan a marketing strategy, and promote your book with our cost-effective book promotion tools...
Latest News
Do you have a book idea but your not clear if there is a market for it? Or is your head swimming with book ideas, but you're not sure which to...
SilverWood's David Ebsworth gives us an insight into the success of The Wrexham Carnival of Words in April 2015.
Author Phil Lovesey talks book promotion, social media, and other useful 'griffles'.
Coming Soon...
The Bloomsbury Manuscript by Tim Davidson
A tale of lives linked by love and opera.
George Savino by edited by Anna Raimondi Radaelli
A collection of George Savino's known work in tribute to his talent as well as his dream come true.
The A to Z of Normal by Helen Barbour
A poignant and humorous story of love, family, secrets…and military precision.
Backgammon for Losers by Simon Hill
Illustrated guide to backgammon.
Fluence by Stephen Oram
A dystopian story of aspiration and desperation, and of power seen and unseen.
The Faery Tale of Amy Thyst by Melanie J Firth
The discovery of a special gold locket unlocks further secrets of the Steeple faeries.
My Friend Ruby by Anna Sharpe
An exploration of the friendship between an exceptional dog and her owner.
The Empire of the Moon by Tom O'Durnin
Sisters Helena and Isabelle Montagu are intended to be unwitting pawns in a trade deal. When they are kidnapped by the Rakshasa, albino warriors from the Empire of the Moon, they become part of even more terrible ambitions.
Saviour of the Free World by Mike Low
The story of the Rolls-Royce Merlin aero-engine, which powered all the leading aircraft used by the Allies during World War II.
The Inside Story by Linda Booth
A guide to why your colon holds the key to your total wellbeing, and what you should do about it!
A Kiss From France by Susan Hughs
The story of the lives of two women during the First World War, that will tragically overlap due to an accident that occurs behind the lines in France.
Ham and Marmalade Sandwiches by Olivia Parker
Adventures in anxiety.
Paralysis by Harvey Black
The second book in best-selling novelist Harvey Black's new apocalyptic series – Force Majeure.
The Silver-Handled Knife by Frances Thomas
Book 3 in the Girls of Troy Trilogy.
His Own Executioner by Derek Collett
First-ever biography of the British novelist and scriptwriter Nigel Balchin (1908-1970).
A Shy and Simple Warrior by R H Parr
A biography of intrepid sailor George Lancaster.
Food Waste Philosophy by Shane Jordan
A vegetarian chef with an original cooking style and unusual recipes.
Heal Your Birth, Heal Your Life by Sharon King
Tools for rebirthing.
Nurses Never Run by Eileen Gershon
This personal autobiography brings the caring vocation of nursing in the '60s back to life.
Saving One More by Janetta Harvey
This book explores the dark world of commercial dog breeding around the world.
Oceans by Isabel Burt
The newest release from Isabel Burt

Our Latest Book
by Ossie Hopkins
This story is about two individuals trying to find themselves (and unwittingly one another) in a changing world.