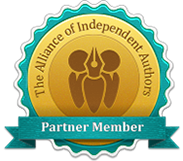 Professional publishing for the self-funding author
Welcome to SilverWood Books...
where you can work with our friendly, supportive team to produce a high quality book that can be confidently marketed in bookshops and online.
We can support you with a range of affordable professional services - from copy-editing, proofreading and book cover design, through to author promotion, worldwide distribution, and book marketing.
SilverWood - dedicated to your success.
What do you want to do today?
Our Learning Zone contains a collection of helpful articles and free information designed to help you make informed decisions...
Explore our pre-press services, from an informative Reader's Report through to professional copy-editing and proofreading...
Work with our knowledgeable and supportive team to produce a highly polished book that meets the expectations of today's sophisticated book buyer...
Identify your target readers, plan a marketing strategy, and promote your book with our cost-effective book promotion tools...
Coming Soon...
The Record Prophets by Matthew Seery
Discover Malcolm Spier's new and controversial way to sell thousands of records in this gripping story.
Royal & Britannia by T W Hudson
A captivating account of T W Hudson's experiences of both war and royal service.
Geronimo, The Dog Who Thinks He's a Cat by Jessie Wall
Follow Geronimo the dog as he leaves home for big adventures.
The Man on the Mantelpiece by Janet Denny
Janet investigates her father's experiences of World War Two in this fictionalised memoir.
Annie's Story by Fenella Forster
The first book in 'The Voyagers' trilogy – a family saga stretching from 1913–2012.
Secrets of the Pomegranate by Barbara Lamplugh
A story about two sisters bound by a lie. When Deborah is critically injured in the Madrid train bombings, Alice is terrified their secret – hidden for ten years – may come to light.
Bloodie Bones by Lucienne Boyce
A Dan Foster Mystery – 'Fingersmith' meets 'Ripper Street' – first in the series.
Hey God! by Peter St John
An ordinary man, on his day off, plans happily to mow the lawn but, much to his surprise, finds himself instead engaged in a conversation with God.
Heal Your Birth, Heal Your Life by Sharon King
Tools for rebirthing.
Miss Cavell Was Shot by Monica Kendall
The Diaries of Amy Hodson 1914–1920
The A to Z of Normal by Helen Barbour
A poignant and humorous story of love, family, secrets…and military precision.
Chalk for Cheese by Ossie Hopkins
This story is about two individuals trying to find themselves (and unwittingly one another) in a changing world.
George Savino by edited by Anna Raimondi Radaelli
A collection of George Savino's known work in tribute to his talent as well as his dream come true.
The Second Child by Jon Stenhugg
A thrilling debut crime novel.
AURELIA by Alison Morton
Book 4 of the Roma Nova series, the alternate history thrillers by Alison Morton.
The Bloomsbury Manuscript by Tim Davidson
A tale of lives linked by love and opera.
Backgammon for Losers by Simon Hill
Illustrated guide to backgammon.
The Faery Tale of Amy Thyst by Melanie J Firth
The discovery of a special gold locket unlocks further secrets of the Steeple faeries.
My Friend Ruby by Anna Sharpe
An exploration of the friendship between an exceptional dog and her owner.
Saviour of the Free World by Mike Low
The story of the Rolls-Royce Merlin aero-engine, which powered all the leading aircraft used by the Allies during World War II.
The Inside Story by Linda Booth
A guide to why your colon holds the key to your total wellbeing, and what you should do about it!
Ham and Marmalade Sandwiches by Olivia Parker
Adventures in anxiety.
Axiales: aux envers des miroirs by Anne-Lise Brugger Grataloup
A collection of verse in French and English.
His Own Executioner by Derek Collett
First-ever biography of the British novelist and scriptwriter Nigel Balchin (1908-1970).
Food Waste Philosophy by Shane Jordan
A vegetarian chef with an original cooking style and unusual recipes.

Our Latest Book
by Radomir Putnikovic
A collection of fables about the world as it is today.