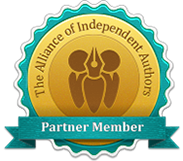 Professional publishing for the self-funding author
Welcome to SilverWood Books...
where you can work with our friendly, supportive team to produce a high quality book that can be confidently marketed in bookshops and online.
We can support you with a range of affordable professional services - from copy-editing, proofreading and book jacket design, through to author promotion and book marketing.
SilverWood - dedicated to your success.
What do you want to do today?
Our Learning Zone contains a collection of helpful articles and free information designed to help you make informed decisions...
Explore our pre-press services, from an informative Reader's Report through to professional copy-editing and proofreading...
Work with our knowledgeable and supportive team to produce a highly polished book that meets the expectations of today's sophisticated book buyer...
Identify your target readers, plan a marketing strategy, and promote your book with our cost-effective book promotion tools...
Latest News
Are you an unpublished of self-published writer? Want to win a digital publishing deal or a brand new Kobo Aura H2o? Read on...
Biographer Jane Dismore tells us how she was picked up by a mainstream publisher in the wake of her SilverWood title 'Voice from the Garden'.
Coming Soon...
Light the Way by Richard Brake
This book answers the age-old question 'Is there life after death?' with an emphatic 'yes' and ably demonstrates that all life is one.
My American Odyssey by Roger Griffith
An evocative combination of travelogue, history, politics and social commentary, Roger celebrates the lives of African-Americans, West Indians and Black Britons.
Inspeximus by Ruth Snell
Poetry from the manors of The Roborough Hundred.
Gang Rivalry by Peter St John
The third in the 'Gang' series, set in the war-torn world of the 1940s.
Fateful Gift by Colin Kay
This is a story of murder, love and betrayal set in the borderland where the psychological and the paranormal meet.
Getting A Life by Thomas Saunders
The memoirs of a city architect whose life was moulded by travel, adventure, difficulties and eventually love.
The Apostate by Petros Makris
An imaginative and inspiring thriller that addresses contemporary issues.
Peter McLeish by Deborah Latham
London police office Peter McLeish is in the crosshairs in this debut thriller novel.
The Embroiderer by Kathryn Gauci
A beautifully written novel spanning the 19th and 20th centuries, set against the backdrop of the Greek War of Independence.
The Owl and the Earl by Paul Smith
An exciting and amusing novel set in the world of country sports.
The Siege and Other Award Winning Stories by Esther Newton
A collection of award winning short stories about love, loss and hope.
The Trouble with Sophie Gresham by Enver Carim
A story of conflicted love against the background of major advances in molecular medicine.
Heads and Tales by Lis Jeffery
A behind the scenes look at teaching.
Shiner & Co by Mark Custance
Tracing the many lives of Leslie Shiner; soldier, businessman and family man.
Bracknell by Terry Clark
A brief history of this much loved town situated within the Great Windsor Forest.
The Owl and the Earl [Hardback Edition] by Paul Smith
An exciting and amusing novel set in the world of country sports.
A Place of Safety by Jill Treseder
A romantic novel by Jill Treseder.
Jess the Goth Fairy by Jo Allmond and Jess Hiles
A fairy with a broken wing may be different on the outside…but it's the inside that counts.
Whither Thou Goest by Anna Belfrage
Book 7 of The Graham Saga timeslip series.
Aftermath by Jenny Martin
A collection of poems and short stories to mark the centenary of the start of the First World War on 4th August 1914.
Brearley's Encore by Derek Taylor
The first in a new suspense series by the author of 10 Black Horse Westerns (Robert Hale).
The Last Campaign of Marianne Tambour
Award winning historical fiction novelist David Ebsworth's account of the Battle of Waterloo.
Food Waste Philosophy by Shane Jordan
A vegetarian chef with an original cooking style and unusual recipes.
A Chance Kill by Paul Letters
In a WWII story of fear versus hope, the unspoken limits of loyalty are exposed and the value of a compromised life contested.
Misty Mornings by Marian Annette
A collection of entertaining and lighthearted rhymes that tell of the day to day problems most of us experience in our lives.
To Catch a Falling Star by Anna Belfrage
Book 8 of popular The Graham Saga timeslip series.
Kritsotopoula by Yvonne Payne
An historical adventure based on the true story of Rodanthe – the Girl of Kritsa.
Too Fast A Life by Martin Shepherd
Follow John Michael Hawthorn's career as Britain's first motor racing world champion.
The Burning Towers by Frances Thomas
Book 2 in the Girls of Troy Trilogy
Annie's Story by Fenella Forster
The first book in 'The Voyagers' trilogy – a family saga stretching from 1913–2012.

Our Latest Book
by Haidee Belshaw
Book two of 'Saba's Choices' – a panoramic story set in a time before history.
More
Price £10.99 plus P&P