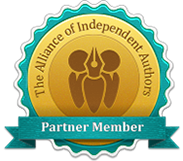 Professional publishing for the self-funding author
Welcome to SilverWood Books...
where you can work with our friendly, supportive team to produce a high quality book that can be confidently marketed in bookshops and online.
We can support you with a range of affordable professional services - from copy-editing, proofreading and book jacket design, through to author promotion and book marketing.
SilverWood - dedicated to your success.
What do you want to do today?
Our Learning Zone contains a collection of helpful articles and free information designed to help you make informed decisions...
Explore our pre-press services, from an informative Reader's Report through to professional copy-editing and proofreading...
Work with our knowledgeable and supportive team to produce a highly polished book that meets the expectations of today's sophisticated book buyer...
Identify your target readers, plan a marketing strategy, and promote your book with our cost-effective book promotion tools...
Coming Soon...
Whither Thou Goest by Anna Belfrage
Book seven in Anna Belfrage's time slip series, The Graham Saga.
The Embroiderer by Kathryn Gauci
A beautifully written novel spanning the 19th and 20th centuries, set against the backdrop of the Greek War of Independence.
Aftermath by Jenny Martin
A collection of poems and short stories to mark the centenary of the start of the First World War on 4th August 1914.
A Place of Safety by Jill Treseder
A touching novel following one husband's search for peace after assisting in his wife's suicide.
The Apostate by Petros Makris
An imaginative and inspiring thriller that addresses contemporary issues.
The Siege and Other Award Winning Stories by Esther Newton
A collection of award winning short stories about love, loss and hope.
Misty Mornings by Marian Annette
A collection of entertaining and lighthearted rhymes, that tells of the day to day problems most of us experience in our lives.
The Trouble with Sophie Gresham by Enver Carim
A story of conflicted love against the background of major advances in molecular medicine.
Sarah in the City of Moon by Fida Fayez Qutob and Dalia Qutob
A picture book about a young girl called Sarah and her adventure in Jerusalem.
Sarah in the City of Moon by Fida Fayez Qutob and Dalia Qutob
A talking picture book about a young girl called Sarah and her adventure in Jerusalem.
The Last Campaign of Marianne Tambour by David Ebsworth
Award winning historical fiction novelist David Ebsworth's account of the Battle of Waterloo.
Cupcakes and Coffee by Rebecca Stone
One independent woman's search for self-love through…sex. 
Why Didn't They Listen? by Renata Payne
A real-life case concerning a late diagnosis of dementia and its far-reaching consequences.
Back to the Black by Michael MacMahon
This book contains many lessons and strategies that will help you to become debt-free and stay that way.
Axiales: aux envers des miroirs by Anne-Lise Brugger Grataloup
A collection of verse in French and English.
Girl Cop in Trouble by Sandy Osborne
More life and loves of an officer on the beat.
Food Waste Philosophy by Shane Jordan
A vegetarian chef with an original cooking style and unusual recipes.
Introducing Charlotte by Charlotte Hains
As Lloyd sets to work coming up with unique ideas to bring Charlotte back to life she is introduced to an intimate world of secret passions and desire.
Rants and Recipes by Chris Bland
The life and times of Acorn Wholefood Cafe in Shropshire.
A Chance Kill by Paul Letters
In a WWII story of fear versus hope, the unspoken limits of loyalty are exposed and the value of a compromised life contested.
The Alchemist's Legacy by I S Hassan
Brearley's Encore by Derek Taylor
The first in a new suspense series by the author of 10 Black Horse Westerns (Robert Hale).
When Sorrows Come by Maria Dziedzan
Look the Other Way by Colin Port and Moira Hamlin
A fictional miscarriage of justice, surrounded by issues of culture, political interference, and leadership, set in South Africa.
Brilliant Trees by Jan Andre Kallestad
Selected Poems - translated by Lisa Wodtke.
Wulfsuna by Elaine Moxon
Blood – Betrayal – Brotherhood. Wulfsuna is the first in the Wolf Spear Saga Series.
Heads and Tales by Lis Jeffery
A behind the scenes look at teaching.
My American Odyssey by Roger Griffith
An evocative combination of travelogue, history, politics and social commentary, Roger celebrates the lives of African-Americans, West Indians and Black Britons.
To Catch a Falling Star by Anna Belfrage
Book 8 of popular The Graham Saga timeslip series.
Robey and the Dentist Appointment by Edward Saunders
A humorous tale about teeth, published posthumously to honour a young author's wish.
Kritsotopoula by Yvonne Payne
An historical adventure based on the true story of Rodanthe – the Girl of Kritsa.
Too Fast A Life by Martin Shepherd
Follow John Michael Hawthorn's career as Britain's first motor racing world champion.
The Burning Towers by Frances Thomas
Book 2 in the Girls of Troy Trilogy
Shiner & Co by Mark Custance
Tracing the many lives of Leslie Shiner; soldier, businessman and family man.
Goodbye Henrietta Street
Three years after suffering a personal tragedy Pippa Lambton is crushed by grief, and she is about to face making one of the hardest decisions of her life…
Annie's Story by Fenella Forster
The first book in 'The Voyagers' trilogy – a family saga stretching from 1913–2012.

Our Latest Book
by Jo Allmond and Jess Hiles
A fairy with a broken wing may be different on the outside…but it's the inside that counts.