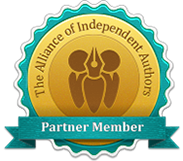 Professional publishing for the self-funding author
Welcome to SilverWood Books...
where you can work with our friendly, supportive team to produce a high quality book that can be confidently marketed in bookshops and online.
We can support you with a range of affordable professional services - from copy-editing, proofreading and book jacket design, through to author promotion and book marketing.
SilverWood - dedicated to your success.
What do you want to do today?
Our Learning Zone contains a collection of helpful articles and free information designed to help you make informed decisions...
Explore our pre-press services, from an informative Reader's Report through to professional copy-editing and proofreading...
Work with our knowledgeable and supportive team to produce a highly polished book that meets the expectations of today's sophisticated book buyer...
Identify your target readers, plan a marketing strategy, and promote your book with our cost-effective book promotion tools...
Coming Soon...
The Selfish Shellfish by Grandma Paint Pot
Meet Crusty the Selfish Shellfish and his sea creature friends in this adorable children's book.
Gang Warfare by Peter St John
The next installment in the 'Gang' series, set in the war-torn world of the 1940s.
Moscow Bound by Adrian Churchward
Moscow Bound is the first book in The Puppet Meisters trilogy, dealing with state abuse of power.
The Kraals of Ulundi by David Ebsworth
A novel of the Zulu War from three-time historical fiction novelist David Ebsworth.
As I Walked Out Through Spain in Search of Laurie Lee by Paul Murphy
One man's search through Spain in the footsteps of writer Laurie Lee.
The Fifth Voice by Paul Connolly
'The Fifth Voice' is a poignant and comic tale of four lives and a single passion for music.
The Faery Tale of Rosie Quartz by Melanie J Storey
The first instalment of the The Faery Tales series.
SUCCESSIO by Alison Morton
The third book in Alison Morton's alternate history thrillers set in the mysterious Roma Nova.
Stalemate by Alan Hamilton
In the summer of 1930, fifty-two year old Walter Bruce is told he has a terminal disease. If he continues to live the way he does he will be dead in a year...
A Goth Fairy by Jo Allmond and Jess Hiles
A fairy with a broken wing may be different on the outside…but it's the inside that counts.
Stop Making Your Life A Misery by Louise Watson
Aimed at those who feel stuck in a cycle of negative thought patterns, this book offers advice on how to see a way out.
Growing Up Under the Mango Tree by Lily Forbes
The absorbing memoir of a young woman's life in Malaysia and India.
My Big Fat Hairy Lies by Melinda Wills McHugh
The first book in The Adventures of Autumn Day series.
Liverpool Connection by Elisabeth Marrion
The story of an Irish girl who moves to England in search of work and finds love and loss in equal measure.
The Wessex Turncoat by Michael Wills
The story of an ordinary English boy's experiences fighting in the American War of Independence.
Saba's Choices by Haidee Belshaw
A panoramic story set in a time before history.
Memories from the Front Line by Henry Chew and Neil Jopson
An Ordinary Soldier's Journal of the Great War.
Revenge and Retribution by Anna Belfrage
Book six in The Graham Saga featuring time-traveller Alexandra Lind and her 17th century husband, Matthew Graham.
The Virgin Pensive by Andre Etoundi
A new collection of thought-provoking poetry.
Food Waste Philosophy by Shane Jordan
A vegetarian chef with an original cooking style and unusual recipes.
Between the Shadow and the Soul by Marguerite Valentine
A psychological thriller by Marguerite Valentine.
Aftermath by Jenny Martin
A collection of poems and short stories to mark the centenary of the start of the First World War on 4th August 1914.
Out of Darkness by Jane Gill-Wilson
A new collection from the author of 'Raw Emotion'.
WW1 Memoirs by Paul and Louise Green
The memoirs of a soldier who fought in World War One.
Brilliant Trees by Jan Andre Kallestad
Selected Poems - translated by Lisa Wodtke.
Girls Not Allowed by Andy Lewis
A History of Bedminster Down Boys' Club
Helen's Daughters by Frances Thomas
The first in an exciting teen series, set in Ancient Greece.
Wither Thou Goest by Anna Belfrage
Book 7 of The Graham Saga timeslip series.
Not Just A Crown of Thorns by Robert O Russell
Poems from the heart by the author of 'The Right Way'.
To Catch a Falling Star by Anna Belfrage
Book 8 of popular The Graham Saga timeslip series.

Our Latest Book
by Chris Gillmore
A practical handbook for job-seekers by Recruitment specialist Chris Gillmore.