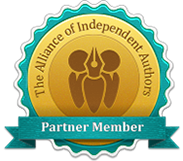 An Ordinary Spectator: 50 Years of Watching Sport
John Rigg
…When Geoff Boycott received the first ball of the morning from Australia's champion bowler, Dennis Lillee, the Headingley ground was full. As the delivery passed by the outside of the off stump and travelled through to the wicket-keeper, Rodney Marsh, you could have heard the proverbial pin drop. All activity had stopped. There was not a single sound: not a murmur or a whisper or any movement at all. It was as if, apart from the players, every single inhabitant of the ground had been placed in a state of suspended animation. And then, after the ball had thumped into Marsh's gloves, there was the collective realisation that Boycott had survived the test. 18,000 people – minus a few Australians – breathed out a communal sigh of relief…
It is August 1961 and a 6 year-old boy, sitting on his father's shoulders, is watching a rugby match in south Leeds. He is immediately hooked on the experience of the sporting event, viewed live and in the flesh…
… fast forward to August 2011. A man in late middle age is watching another rugby match.
John Rigg has been an 'ordinary spectator' – not only of rugby (league and union), but of football and cricket and a range of other sports – for 50 years.
This book is a warm and engaging memoir of half a century of sports spectating – rugby (union and league), cricket, football and a range of other sports – from Yorkshire to London to Scotland via New York and Sydney (and Minsk!). It is from the perspective of 'an ordinary spectator' paying his way in the stand or on the terrace.
Through its 'Seven Ages of Watching Sport', the book aims to be far more than a simple 'I was there' catalogue of sporting events – major and minor – over the last five decades. Rather, it offers some perceptive insights into what we derive from sports spectating, why we are continually drawn back to watch time and time again, and – from an individual's perspective – what watching sport tells us about ourselves.
Awards for the Book

An Ordinary Spectator came second in the Adult Non-Fiction category of the 2012 The Wishing Shelf Awards.
It has also been named a finalist in the Memoirs (Other) category of the 2013 Next Generation Indie Book Awards.

John Rigg was born and raised in Leeds, Yorkshire. He graduated from the University of Cambridge with a degree in Economics, later completing a Ph.D. He has worked as a research assistant at the University of London, as an economic consultant in London and in the Senior Civil Service in Scotland.
His previous publications have largely been on economics issues for newspapers and journals. An Ordinary Spectator: 50 Years of Watching Sport is his first book on sport.
His own sporting career principally comprised playing rugby league at primary school, rugby union at secondary school and college, and cricket to a reasonable club standard. The 2010 edition of Who's Who in Scotland duly listed his recreations as 'cinema, cricket, family history and rugby league'.
He is married, with two children, and lives in Scotland.
'A fascinating personal story…one which will prove widely enjoyable for all who have shared that experience of being a sports spectator.'
– Rugby League Journal, Spring 2013
'…a fascinating new book about sport from the viewpoint of the ordinary spectator.'
– Milngavie & Bearsden Herald, 2 August 2012
'…esoteric…openly nostalgic…'
– Andy Wilson — rugby league correspondent of The Guardian
Read about
An Ordinary Spectator
in
The Yorkshire Post
here
.
Also consider
ISBN 9781781320051
Published Jun 2012
Paperback
244 x 170mm (432 pages)