Pigeon Lock and other poems
David Green
ISBN 9781781320419
Published Sep 2013
Paperback
216 x 140mm (120 pages)
Some decisions are not so hard, but when the large house spider sprints across the wood-block floor, its legs prancing a hairy polka, targeting with dark and loaded pauses the slip-of-a-girl with the ivory fingers, it may be up to me to act – since, after all, she is the concert hall's new darling, bringing us the bliss of Schumann's sleep. But what am I to do? Something or nothing?
Whether reflecting on war, violence and poverty, struggling to translate childhood memories into words or delighting in the natural world, David Green shows both a willingness to see the big picture and an awareness of small details.
His work often reveals a dry humour alongside a sensitive view of the world and an individual's place in it. Throughout, the accessibility of his poetry makes for easy reading.
Also consider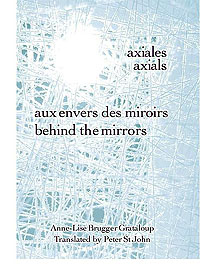 Anne-Lise Brugger Grataloup
Paperback
David Nicholson
Paperback