Sophia Cobbs' Wondrous World of Witchcraft and Misery
Sophia Cobbs
New title
ISBN 9781781327067
Published Dec 2017
Paperback 158 pages
Then she pointed to a golden flower, told Gabriel it was called a narcissus and talked about a guy who had been so vain he had turned into a flower. Gabriel was finding it hard to believe everything Miss Level was telling him, but at least the time went by more quickly and she could really tell a tale.
Have you ever tried to conjure up the perfect man? It's not as easy as it might seem, even if you are a powerful and intelligent witch.
Petulia and Miss Level find out that there is more to finding Mr Right than just a flick of the wand, and poof…there he is! Their latest attempt is gorgeous – as long as you don't mind the horns and the singing, which of course they do. But when they try to fix him they run into some serious problems. To make things even more complicated, a mysterious and handsome stranger appears. But there is something not quite right about him either…
Will Petulia and Miss Level be able to fix everything and can they use their witchcraft to overcome misery?
Also consider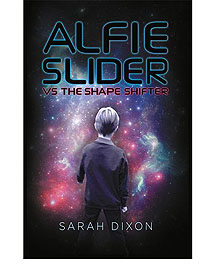 Melanie J Firth
Paperback