Infinite Riches
Ossie Hopkins
New title
ISBN 9781781327548
Published Feb 2018
Paperback
229 x 152mm (282 pages)
She enjoyed his company, too. He was considerate for a man, almost unselfish; plus, he was charming and had a winning sense of humour. Self-deprecating. Jill liked that. Oh…and he were a bit of aal reet! An Olympic-standard fencer, he was due in Mexico that summer. He had a lithe, toned body, which now she'd felt it close up was sensuous in a way she hadn't expected.
The Swinging Sixties are fading as
Infinite Riches
opens. This new tale starts where
Chalk
finished: in a pub in Durham. The protagonists – Jill and Jay – have just met. Inauspiciously.
Jay, a spoilt boy, has grown up into a spoilt young man. Arrogant and self-centred, yet charismatic and clever.
Jill has matured into a beautiful, intelligent young woman: still a hostage to her upbringing and tangled sexuality, but determined to break the boundaries.
Infinite Riches
is about the course of true love. Its uncertainty. Its turbulence. Its tantalising unreachability and, ultimately, its possible consummation.
Also consider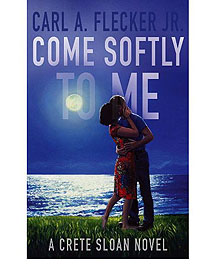 Carl A. Flecker Jr.
Paperback