House of Vampires
Samantha Rendle
"What would happen if this portal was opened?" Pete asked. "Would it really be that bad?"
"For humans and enemies, yes," Frederick said. "All Hell would break loose. Earth as we know it would crumble and be rebuilt into Hell's kingdom."
Pete is a fourteen-year-old vampire who wakes up in a mansion with no idea who he is and no memories. He soon discovers that he's the keeper of a skeleton key, which opens the door leading to another realm: the realm containing vampires, demons and other fearsome creatures. Realising that he needs to keep the key away from the door and the vampires who want the door open, he flees and joins the fight against them, joining a rebel group called the Hunters. He makes three new friends: Annie, Frank and Stella, and when one of his friends is kidnapped he has no choice but to go back to the house of vampires, and back to the danger he ran away from...
Want to read it as an eBook?
This book is available on Amazon's Kindle.

House of Vampires is Samantha's first book. She came up for the idea when she was fourteen. She lives in Bristol with her mum, Jayne, her sister Jessica and her two dogs, Fred and Donnie. She recently completed her A Levels.
Not just your average vampires. This book is an exciting new twist on a popular genre. A whole new world is created and instantly draws you in. I love this book and hope there will be more from Samantha Rendle!
BeckysBarmyBookBlog.blogspot.com
Also consider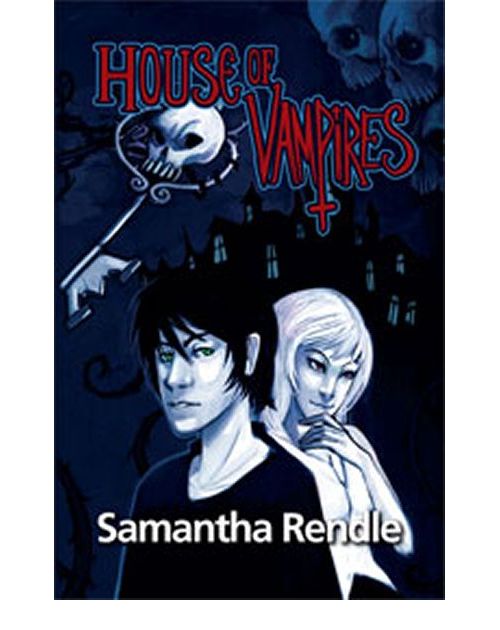 ISBN 9781906236397
Published Oct 2011
Paperback
203 x133 (250 pages)