The Black Banner
Helen Hart
A grim flag fluttered and snapped from their masthead: a pair of crossed cutlasses picked out in stark white against a black background.
Pirates!
1719, and the high seas are plagued by the lawless. Pirates rule the crystal waters of the Caribbean, hunting heavily-laden merchant ships with savage ferocity. Entire crews are condemned to die beneath a cutlass blade unless they swear allegiance to the black banner.
Penniless Becky Baxter crops her hair, dresses in breeches, and leaves the dangerous backstreets of Bristol far behind. She embarks on a new life of adventure and fortune as the youngest deckhand on a merchant ship, the Bonny Marie. But she quickly discovers that there are far more dangerous enemies than her drunken Ma and evil Mr Crudder…
Pirates!
Want to read it as an eBook?

The Black Banner is also available as an ebook for a wide range of e-readers including Kindle, Nook, iPad and Kobo.
The Black Banner has been awarded an IndieBrag Medallion.
Helen Hart has written novels under various pen-names including Maya Snow (Sisters of the Sword Bks 1 & 2) and Sebastian Rook (Vampire Plagues Bks 4, 5 & 6). This is the first book to feature her own name on the cover! For more background and a selection of writers tips, please visit her
author site
.
"Not since Treasure Island have we had such a fast- paced swashbuckling yarn come out of Bristol, and this time the hero's a heroine! With excitement and plot twists a plenty, Robert Louis Stevenson would have been proud. Look out for some ghosts from Bristol's rich maritime past…"
—Mark Steeds, Secretary, Long John Silver Trust, Bristol
"The perfect combination of Treasure Island and Pirates of the Caribbean for young girls… the author captures the spirit and sound of the period as she whisks the reader back in time and immerses them in an era of upheaval and adventure. The characters are richly drawn and the dialogue rings true."
—Patricia Rockwell, author & publisher
"Sail away on a swashbuckling adventure aboard the Bonny Marie with young Billy Baxter – who is not the boy he pretends to be! The Black Banner has it all – pirates, plunder, and the pleasure of a rollocking good read!"
—Helen Hollick, author of the Sea Witch series
Also consider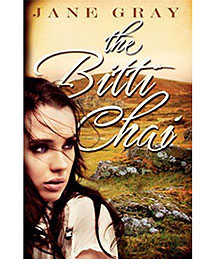 ISBN 9781906236465
Published Jul 2011
Paperback
203 x 129 (240 pages)